How does a Travel Management Company save you time and money?
With the plethora of online booking tools available to travellers now, does it really make sense to use a Travel Management Company? Just where can a TMC add value?
In fact, it is precisely because of the confusing array of tools available to travellers, that using a Travel Management Company makes more sense than ever.

Reason 1: Playing by the rules
Consider for a moment: who books travel in your company at the moment?  Are individual travellers allowed to book their own travel?  Who polices this to make sure everyone is playing by the rules?  How do you know they are getting the best deal?
Once you've briefed your Travel Management Company about your policies (or developed them with their help), these policies become an integral part of every pre-booking process.  You know travel is happening within the agreed rates and everyone is playing by the rules.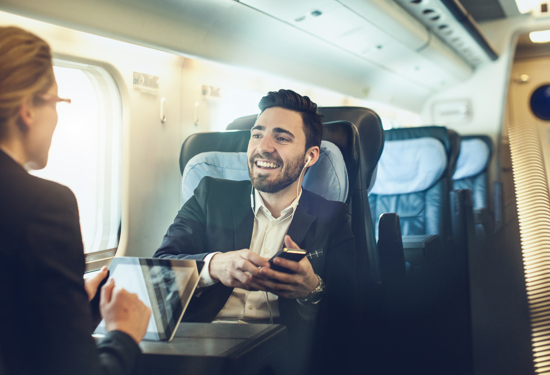 Reason 2: Saving expensive staff costs
Who travels in your organisation?  Is it the senior staff and sales team who travel the most?  Some of the most expensive people on your payroll, right? If these people are booking their own travel, then the time currently being spent in your organisation on travel administration is costing you a lot.
Reason 3: Boosting productivity
Whoever is booking your travel, it's likely they are using a variety of online tools and apps.  These tools have proliferated in recent years, but can serve to make comparing services and prices more difficult. This opacity in pricing, the hidden costs, and extras all serve to add complexity to the comparison and travel booking process – meaning it can take up even more of your staff's time. 
Using a travel management company to make the bookings for your staff and ensures that the bookings are being made by someone who truly understands the systems, rates, and comparative deals.  Not only does this save time, but they can also offer hugely valuable advice to your staff – helping them to understand their options and make the best choices. Instead of hours spent online, this greater clarity comes from a single phone call – so you staff can be more productive too.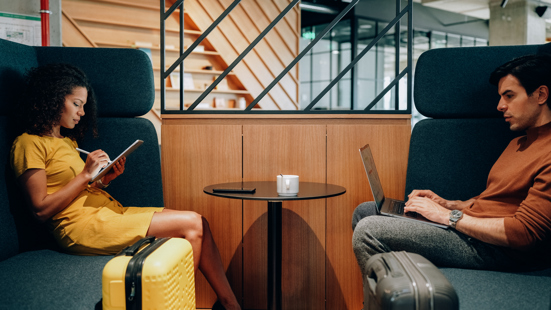 Reason 4:  Better negotiated rates
A large travel management company will have access to great negotiated rates with major carriers and hoteliers – and this can save you both time spent negotiating rates and money because they may well have access to better rates than you could negotiate alone.
Reason 5:  Improved flexibility
What happens when your travellers change their plans right now?  A phone call to the hotel, to the airline, to the transfer company, some time on hold as you wait for the arrangements to be changed, a "no"?
Why make three calls, explaining yourself over and over, and wasting time on hold, when a simple call to your travel management company could get the job done. 
And done efficiently, with no stress, no hold music, and then all the new travel arrangements texted or emailed to the traveller and visible in the traveller's travel app?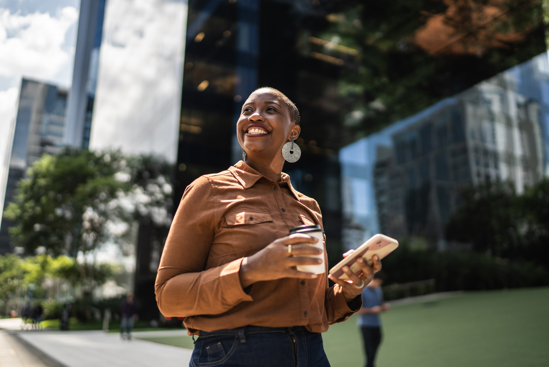 Reason 6: Increased visibility
Perhaps one of the most compelling reasons for using a travel management company is the visibility you gain over the travel undertaken across your company.  Since everyone is using the company to book travel, you have a single repository of travel data – helping you identify heavily used carriers or routes that could be ripe for negotiating a deal, or cost patterns across departments or business groups that could highlight opportunities to adapt policies or improve savings.
Your travel management company will work with you on a regular basis to review policies, duty of care, risk management, and opportunities to reduce cost.
Reason 7:  Standard processes
Using a travel management company ensures that your processes become standardised – this will help with enforcing policies and keeping costs under control.  But perhaps the biggest role it has to play is in risk management: you can be sure that your duty of care obligations are being met through the enforcement of your travel policies to the letter.
Reason 8:  Support in an emergency
Finally, a travel management company has another important role to play in helping you fulfil your duty of care – because it is there to support your travellers whenever they are needed.
This simply doesn't happen when you book online through some deals website.
A travel management company will have a duty desk actively monitoring news and alerts across the globe.  They'll know where your travellers are – and will notify them of changes, alerts, or emerging risks.
And they'll support your travellers to change their bookings, continue with their journey, or get home safely whenever that is required – so you know everyone is as safe as they can be, and are getting the support they need.

Travel Counsellors has successfully ranked 14th in the UK in the Business Travel News' list of leading Travel Management Companies.

We're bucking the trend here at Travel Counsellors for Business, with record-breaking sales, awards and accolades filling the trophy shelf and plenty of clients getting back to business bigger and better…

Travel Counsellors for Business are proud to be named TTG's Top Business Travel Agency 2022.