Travel Counsellors appoint first managing director for corporate travel
We are pleased to announce the appointment of Kieran Hartwell as our first managing director for Travel Counsellors for Business, marking a significant moment in the travel Company's journey following record growth.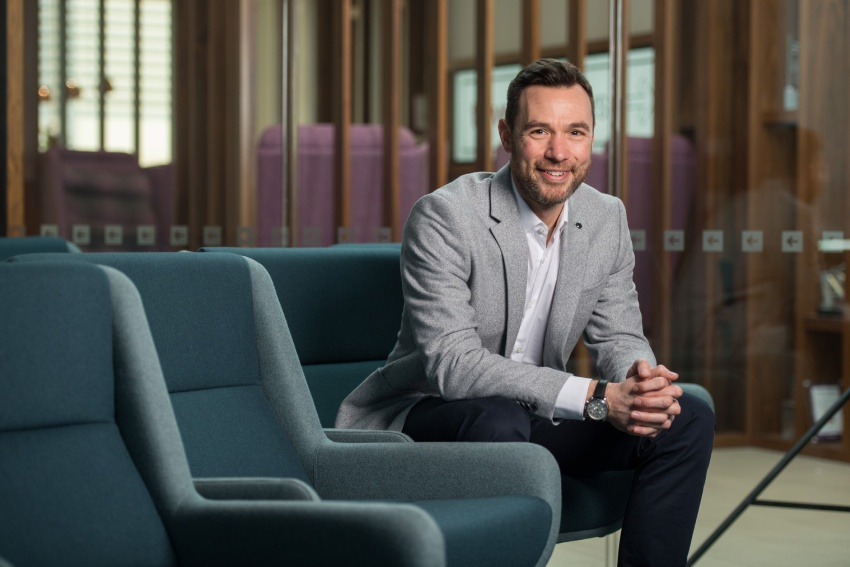 With over a decade of corporate travel experience in senior positions, including recent roles as chief commercial officer for US-based Travel and Transport, and president at global travel management company Radius Travel, Kieran's proven track record is set to drive Travel Counsellors for Business growth plans.
The new appointment comes as we celebrate record-breaking results, with its corporate arm delivering 17% growth in 2019 with sales of £180m globally.
Kieran's role as new Corporate MD will include shaping strategy to scale Travel Counsellors for Business over the next five years, identifying the right investments to support Travel Counsellors' growing network of corporate travel specialists and clients, and acting as the global leader for the corporate travel arm.
Commenting on his new appointment, Kieran said: "I'm delighted to join a forward-thinking, high-growth company with a very special culture and focus on people. The business has a proven track record in providing the very best support model for travel management professionals, who in turn are committed to providing outstanding personalised experiences for their portfolio of corporate clients.
"Its recent successes show that we have the solid foundations in place to significantly scale this arm of the business, supporting our corporate travel business owners, many of whom are now using the company's platform to provide enhanced client experiences through employing assistants  and working in teams and shared workspaces, ultimately building their own successful travel management businesses. With no limits to growth for corporate travel counsellors, I'm pleased to be an active part of the TC community and work with the incredible talent across the business to drive our corporate travel offering forward."
Kieran's role follows the new appointment of Travel Counsellors first COO, Mark O'Donoghue, earlier this year, and the secondary management buyout from private equity company Vitruvian Partners, in 2018.
Commenting on the milestone appointment, Steve Byrne , CEO of Travel Counsellors, said: "Kieran's appointment is evidence of our commitment to recruiting the very best talent from across the globe to support our business owners,  so they can provide the best experiences possible for their  clients.
"We are focused on providing a platform that supports a global community to be the very best they can be, alongside a clear, unwavering commitment to champion the human touch and redefine what personal service means in both leisure and corporate travel.
We're delighted that we have found someone in Kieran that shares our values and will drive forward our plans to build on the continued success of Travel Counsellors for Business by further improving our offering for corporate businesses and attracting more TMCs to be part of our community and use our model to support their clients and build their businesses."
Travel Counsellors total transaction value surpassed £650m for the first time since its launch in 1994 for the company trading period 01 January – 20 December 2019, with total sales in 2020 expected to exceed £700m.

Travel Counsellors has successfully ranked 14th in the UK in the Business Travel News' list of leading Travel Management Companies.

We're bucking the trend here at Travel Counsellors for Business, with record-breaking sales, awards and accolades filling the trophy shelf and plenty of clients getting back to business bigger and better…

Travel Counsellors for Business are proud to be named TTG's Top Business Travel Agency 2022.